Employee Of Month – October 2020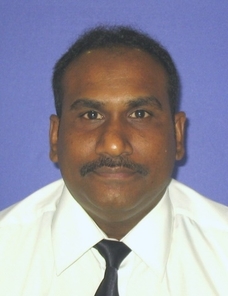 Officer Suresh is highly motivated and demonstrates outstanding communication and interpersonal skills with the Client and guests. He excels at all 3 major positions including Gate Access, FCC and Screening and he constantly displays a positive attitude and a professional appearance. His performance while at work is infectious to the entire staff. His attendance and punctuality are unblemished.
Officer Suresh is well respected by both the Client and his co-workers as well. He takes great pride in his work and is an invaluable member of Regal team.
Employee Of Month – September 2020
It is with great pleasure that Officer Kalaivani be nominated as officer of the month for September 2020. Officer Vani displays a professional manner, politeness, and a reassuring demeanour. She continuously performs at a level of proficiency that is outstanding. Via peer appraisal, her colleagues spoke highly regarding Officer Vani's professionalism, appearance, and politeness. Officer Vani is well respected by both our client and co-workers and is an asset of our Regal team.