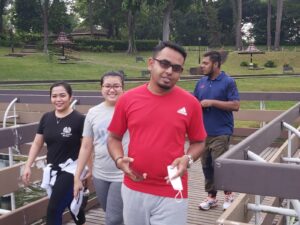 Regal Security & Fire Management Services has become a force to reckon with in Singapore. For the past three decades, this Agency has been providing invaluable services to individuals and organisations from across the country. Perhaps, you are still lost on what the specific roles of a security agency are. Read on and be marvelled! After all, a firm without a clearly defined roles and path cannot survive the highly competitive labour market for the past 35 years. Without a security agency, there can be no security officers. It is reputable and trustworthy security agencies like Regal that recruit security officers, train them before they are deployed to sites. Hence, the first role of a security agency is to scout for, recruit and train security guards.
Even though the primary concern of every government is to protect lives and property but overtime and from experiences, it is obvious that the government alone cannot do this. This is the point where private security agencies had to come in. These agencies provide the best required services for individuals, groups or buildings. The role of security agencies in securing lives is so prominent these days due to the increasing rate of crimes globally. At present, Regal Security is managing over 50 sites. This tells you how organisations place a high premium on their lives and assets.
Due to unknown risks, it has become much more difficult for executives and celebrities to move around freely in the public. While government provides security for some of them, others had to resort to hiring private security guards. Regal Security offers personal protection services to such individuals. Being a celebrity or a famous person should not be a licence to being attacked or to suffer untold losses anytime you move out of your abode. It is our role as a private security agency to protect you once you hire us. Fortunately, our Agency is championed by a retired uniformed man who had three decades of experience before voluntarily retiring to focus on building an agency that will truly serve the yearnings of the people.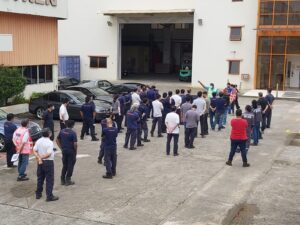 Further, security agencies equip their officers with advanced instruments for them to work proactively. It is rather sad to observe that it has become super cheap to have a life shot dead. So, officers are provided with the instruments they need to protect themselves and also safeguard the premises they are deployed to. Regal Security is very much concerned about the welfare of her officers. To us, it is not just about getting the job done; it is about following the due process, enhancing the capacity of the frontline officers and protecting human dignity. We are focused on redefining the private security landscape.
A security agency also conducts security surveys and risk assessments on clients' sites. This is to make them understand the specific security services that such clients deserve. Agencies provide you with the expertise to stay safe and safety to pursue your goals without being held down by fear. Through our men, we respond to emergencies that could have consumed you.
© 2020, Alan Elangovan, All Rights Reserved